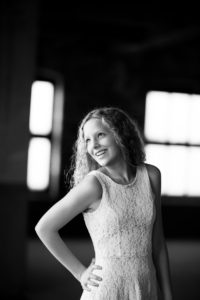 Hi. My name is Callie. I'm 15 years old. I live with my Mom, Dad, 16 year old sister (Gracie), 13 year old brother (Christopher), golden retriever (Bentley), Siberian cat (Jingle), and a crested gecko (Little Guy).
My passion is definitely singing, but my hobbies also include: photography, acting, skiing, skateboarding, art, and roller blading. I really enjoy adventuring and photographing abandoned buildings. Travel is also a close second on my list of favorite things to do.
My dream would be to preform at Coachella. I also want to be able to perform at huge concerts some day and put on shows for children with cancer or kids in the hospital. I love helping people in general, especially elders. When I lived in Colorado I would visit the nursing home every few weeks and sing for the people there.
Thanks for checking out my page. I'll look forward to connecting with you on Facebook, Twitter, Google + or Instagram.